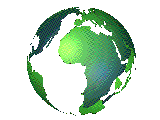 GEOS Global Synergycopyright
London
-
New York
-
Boulder
-
Hong Kong
-
Boston
-
Los Angeles
-
Sydney
 Welcome
GEOS Global is a privately owned proprietary trading firm in business over 40 years.
We are an opportunistic trading firm that leverages our long standing relationships, market research, and risk management to benefit our ability to participate in capital raising events.
We are a non-regulated private investment firm, investing our own capital, without any outside investors.
 About Us
GEOS seeks out opportunistic short term trading models in equity and debt, across global world markets.
Over the years, our primary focus has revolved around capital raising events in equities and bonds, in the U.S, Europe, Asia , as well as many emerging markets.
Those strategies have been complemented by more fleeting strategies from time to time including hedging, arbitrage, and automated program trading.
 We provide
Full service trading desk
Full-time back office support